Kale Pesto with Tomatoes and Walnuts over Shells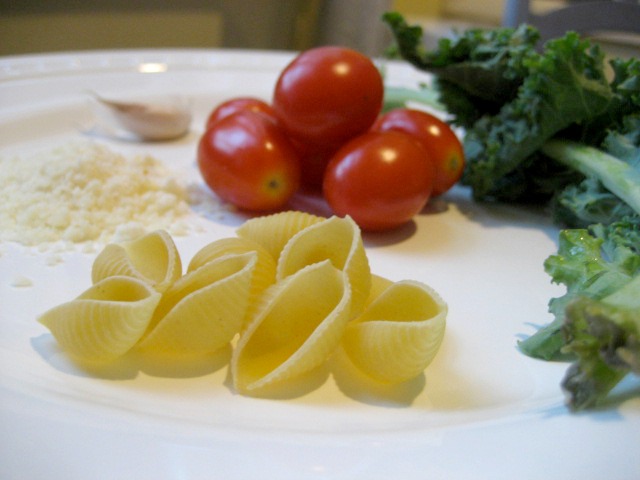 Author:
Keys to the Cucina
½ lb pasta shells
2 c of kale
10 cherry tomatoes
2 handfuls of walnuts
1 small garlic clove
1 tsp salt
½ tsp crushed red pepper
2 tbs parmesean cheese
3 tbs extra virgin olive oil
Boil water and get your pasta cooking.
While it's cooking, combine the kale, tomatoes, walnuts, salt, crush pepper, garlic clove and parmesean in a food processor.
Pulse until everything is incorporated.
Turn on food processor again and drizzle in the evoo until it brings the pesto together.
Toss over pasta and serve immediately.
Recipe by
Keys to the Cucina
at http://keystothecucina.com/2013/09/26/kale-pesto-with-tomatoes-and-walnuts-over-shells/