Asian Glazed Salmon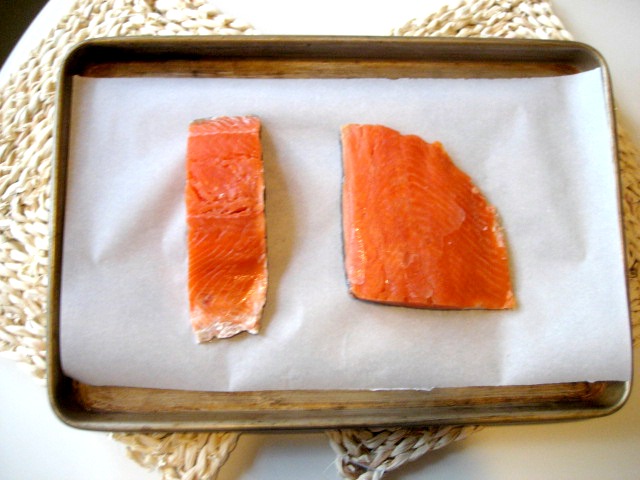 Author:
Keys to the Cucina
2 pieces of wild caught salmon
2 tbs soy sauce
2 tbs teriyaki sauce
1 tsp fresh grated ginger
1 tsp Siracha or any hot sauce you have on hand
½ tsp garlic power
Preheat oven to 350.
On a sheet pan, place parchment paper and two pieces of salmon.
Pat salmon dry, and throw a pinch of salt and pepper on the fillets.
In a separate bowl, combine the rest of the ingredients to make the glaze.
Reserve one tablespoon of glaze and brush the rest of it on both pieces until well covered.
Bake for 20-25 minutes then brush with the remaining glaze when they come out of the oven.
Enjoy with a mixed green salad or some sauteed kale as seen in the picture below.