Baked Mahi Mahi with Easy Lemon Caper Butter Sauce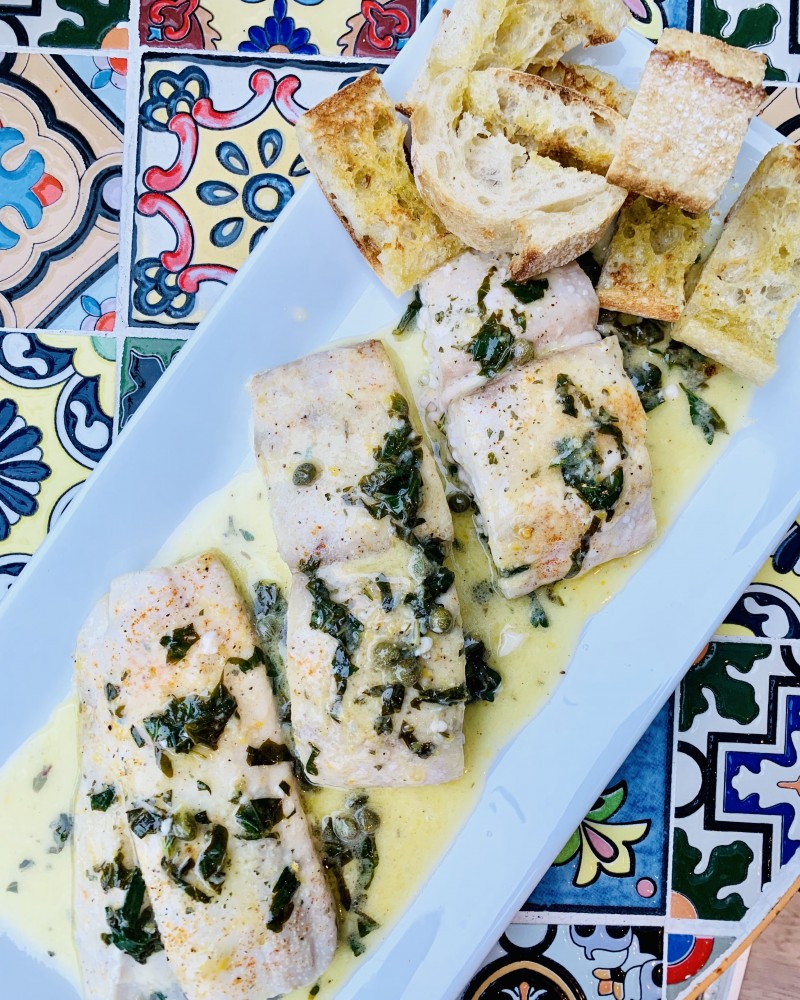 Author:
Keys to the Cucina
4 filets of mahi mahi
½ tsp salt
¼ tsp pepper
¼ tsp garlic powder
3 Tbs butter
1 clove garlic, finely grated
Juice of half a lemon
Lemon zest from one lemon
1 tsp capers
8 basil leaves, chopped
¼ c parsley, finely chopped
Preheat the oven to 350.
Season the mahi mahi with salt, pepper, and garlic powder. Bake for 13-15 minutes.
While the fish is cooking, melt the butter in a large sauce pan on low heat.
Add in the garlic once the butter is melted and cook for 3 minutes.
Add in the lemon juice and zest and mix together.
Lastly, toss in the capers, basil, and parsley and season to taste with salt and pepper. *I added a couple tablespoons of water to my sauce to thin it out, feel free to do this step.
Add the fish to the pan then spoon the sauce over the fish and serve with crusty bread.
Recipe by
Keys to the Cucina
at http://keystothecucina.com/2019/09/15/baked-mahi-mahi-with-easy-lemon-caper-butter-sauce/