Roasted Gulf Shrimp with Cilantro Sauce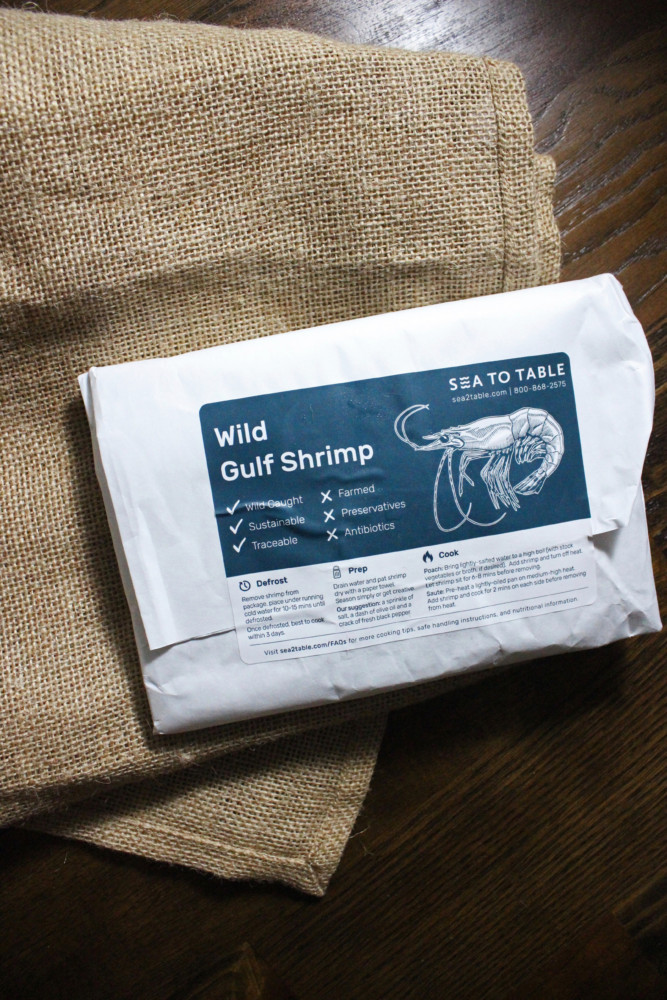 Author:
Keys to the Cucina
Shrimp:
1lb wild gulf shrimp
1 tsp extra virgin olive oil
Pinch of salt and pepper
Cilantro Sauce:
½ bunch cilantro, finely chopped
2 cloves of garlic, minced
½ tsp salt
½ tsp crushed red pepper
1½ Tbs extra virgin olive oil
Preheat oven to 375.
Take a paper towel and pat the shrimp as dry as possible.
Drizzle with olive oil and salt and pepper.
Place the shrimp in one layer in an oven safe dish and cook for 5-7 minutes or until the edges curl up.
For the sauce, combine all of the ingredients together and mix. Drizzle over the cooked shrimp and serve with your favorite vegetable or a side of rice.
Recipe by
Keys to the Cucina
at http://keystothecucina.com/2017/10/04/roasted-gulf-shrimp-with-cilantro-sauce-a-giveaway-from-sea-to-table/