Stewed Chickpeas and Tomatoes with Garam Masala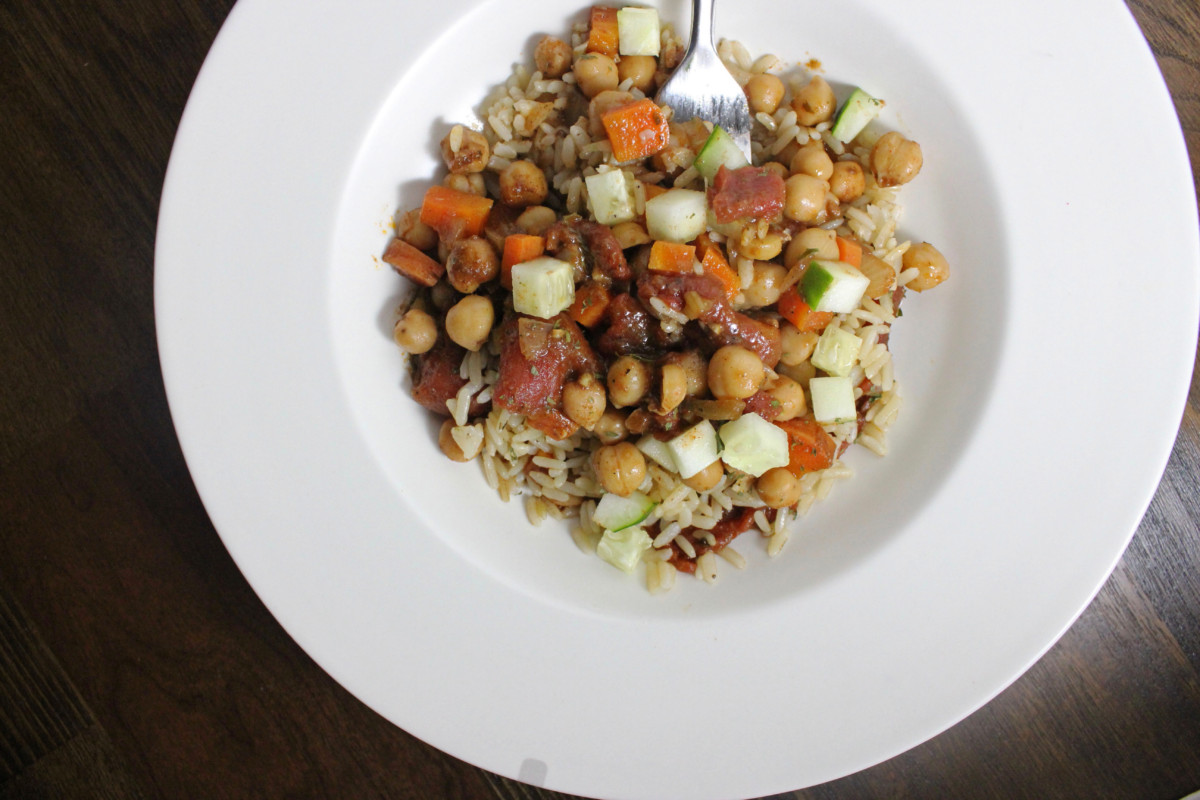 Author:
Keys to the Cucina
1 c cooked brown rice
1 Tbs extra virgin olive oil
½ yellow onion, diced
3 cloves garlic, minced
1 carrot, finely diced
1 can chickpeas
1 can stewed tomatoes
1 Tbs garam masala
1 tsp salt + more to taste
½ tsp garlic powder
½ tsp cayenne pepper
1 tsp dried parsley
½ c water
1 Tbs diced cucumber for garnish
In a large saute pan, heat up the olive oil and sweat the onions and garlic on medium low heat, adding a pinch of salt to draw the moisture out of them. Cook for 5 minutes.
Toss in a pinch of garam masala and cook for another minute.
Throw in the carrots, chickpeas and stewed tomatoes and season with all the spices from the garam masala to the dried parsley.
Cook on medium for 5 minutes to coat all of the vegetables then add in the water.
Simmer on low with the top on the pan, stirring occasionally.
Serve with brown rice or quinoa and top with the diced cucumbers for a fresh crunch. Enjoy!
Recipe by
Keys to the Cucina
at http://keystothecucina.com/2017/01/03/stewed-chickpeas-and-tomatoes-with-garam-masala/