Asian Cucumber Salad with Peanuts, Cilantro and Lime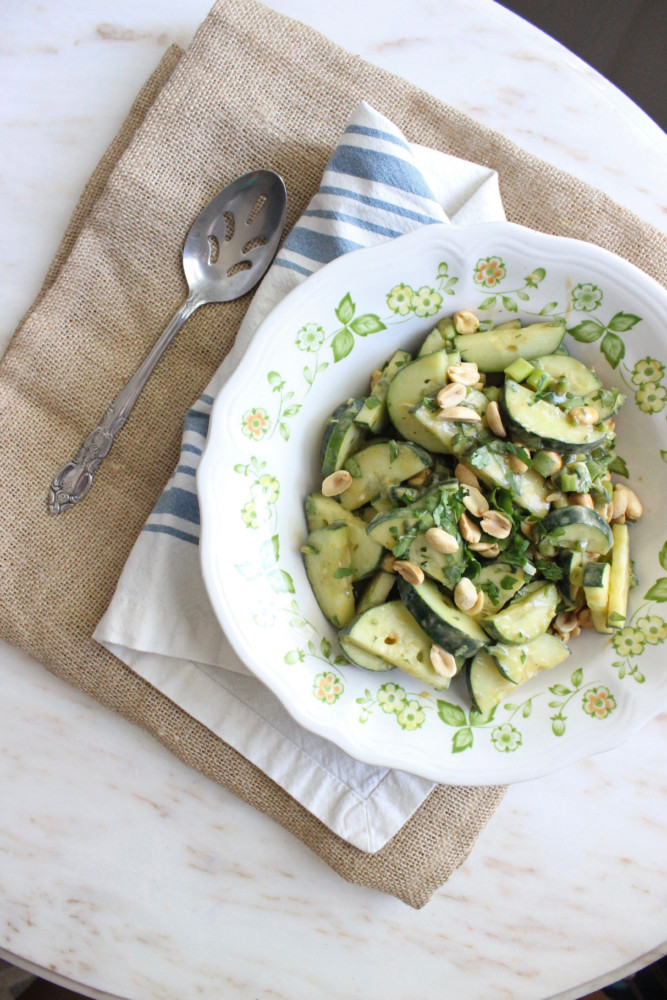 Author:
Keys to the Cucina
1½ cucumbers, sliced into half moons
2 green onions, thinly sliced
½ poblano pepper, diced
1 Tbs soy sauce
1 tsp lime juice
1 small garlic clove, minced
1½ tsp creamy peanut butter
3 Tbs extra virgin olive oil
½ c raw unsalted peanuts
¼ c chopped cilantro
Prepare and cut the cucumbers, green onion, poblano peppers and set aside.
In a small bowl, combine the soy sauce, lime juice and garlic. Whisk until well combined then add in the peanut butter.
Slowly whisk in the extra virgin olive oil until well incorporated.
Toss the cucumbers with the dressing and garnish with the cilantro and peanuts.
Chill for one hour then serve.
Recipe by
Keys to the Cucina
at http://keystothecucina.com/2016/09/04/asian-cucumber-salad-with-peanuts-cilantro-and-lime/