Sauteed Cannelini Beans with Basil, Onion, and Burst Tomatoes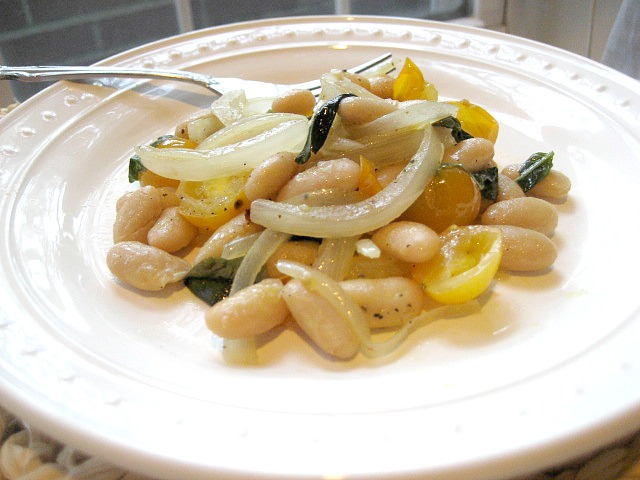 Author:
Keys to the Cucina
1 can cannellini beans
½ onion (red or white), sliced thin
16 cherry tomatoes, halved
2 handfuls basil, torn
2 tbs extra virgin olive oil
1 heaping tsp salt
1 heaping tsp pepper
Rinse beans in a collender under cold water and let drain.
Coat saute pan with evoo and add in onion, tomatoes, salt and pepper.
Cook on medium for three minutes to allow onions to soften.
Add beans and cook on medium-low for an additional 4 minutes.
Finish by adding in hand-torn fresh basil leaves and a pinch more of salt and pepper.
Recipe by
Keys to the Cucina
at http://keystothecucina.com/2013/08/20/sauteed-cannellini-beans-with-basil-onion-and-burst-tomatoes/