Cooking with Hatchery - Coconut Flour Waffles with Just Jan's Meyer Lemon Curd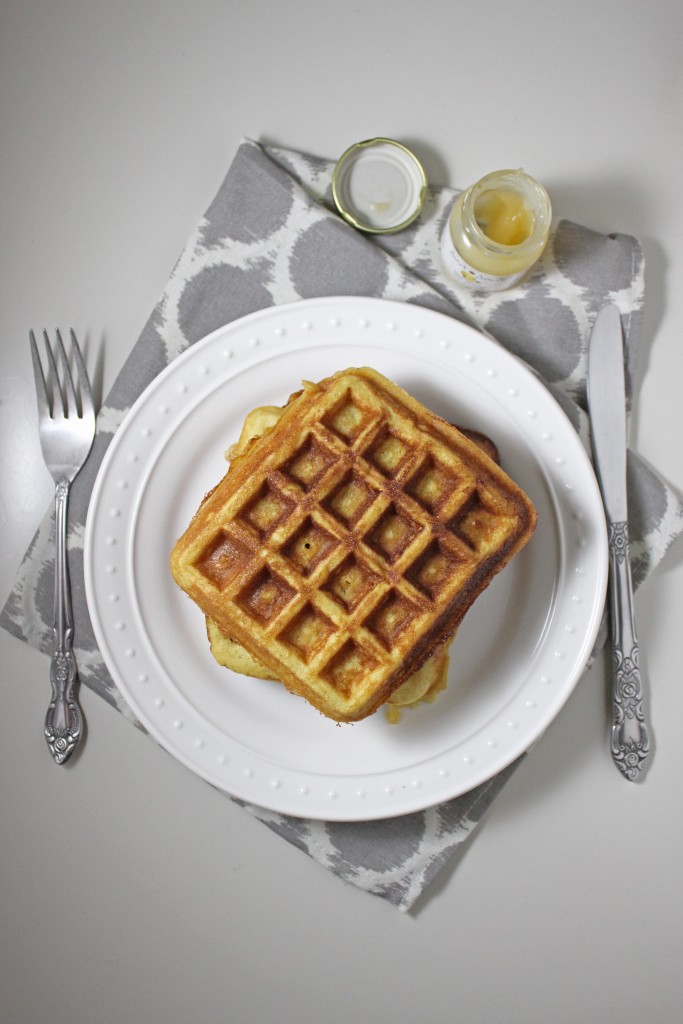 Author:
Keys to the Cucina
4 eggs
3 tbs melted coconut oil
¼ c water
1 tsp agave nectar
¼ c coconut flour
¼ tsp sea salt
¼ tsp baking powder
1½ tsp Just Jan's Meyer Lemon Curd
Dash of vanilla extract
In a large bowl, whisk together eggs, coconut oil water and agave nectar until incorporated.
In a separate bowl stir together coconut flour, sea salt, and baking powder until incorporated.
Slowly whisk in the wet egg mixture to the dry coconut flour mixture. Whisk gently until smooth and thoroughly mixed. Fold in the meyer lemon curd and vanilla into the batter and let rest for 5 minutes.
Heat waffle iron according to instructions. Be sure to spray the iron with pam or any cooking spray and ladle in waffle mixture. Cook for about 2 minutes (with my waffle iron a green light comes on once it is finished).
Serve immediately with a dollop of more lemon curd and syrup.
Recipe by
Keys to the Cucina
at http://keystothecucina.com/2015/03/03/cooking-with-hatchery-coconut-flour-waffles-with-just-jans-meyer-lemon-curd/