Mussels with Cannellini Beans and Tomatoes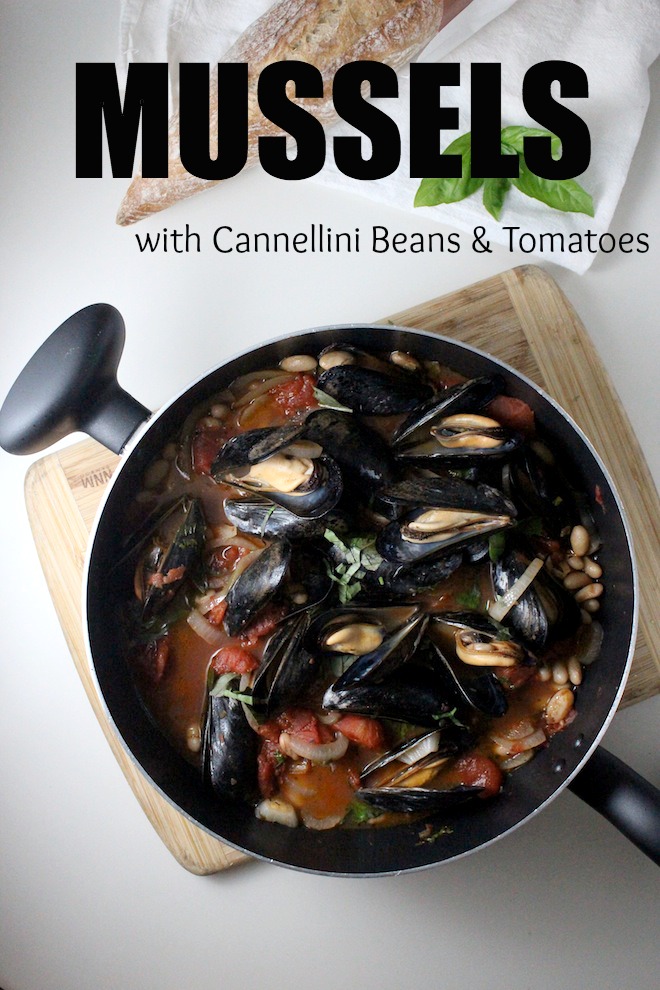 2 tbs extra virgin olive oil
½ onion, sliced
3 cloves garlic, diced
1 can 15oz. diced tomatoes plus ½ can of water
1 tsp salt
1 tsp crushed red pepper
10 basil leaves, chopped plus more for garnishing
Splash of red wine
½ can 15oz. canneliini beans
1 lb mussels, cleaned
To clean mussels, place them in a large bowl of water with a couple tablespoons of flour sprinkled in. Let soak for 3-5 minutes then drain and rinse thoroughly.
In large saute pan, combine evoo, onion, and garlic. Cook for 3 minutes on medium stirring frequently. Add the diced tomatoes and ½ can of water. Season with salt, crushed pepper and chopped basil.
Add a splash of red wine and cook for for 5 minutes until the flavors marry together.
Toss in the mussels and cover the pan. Cook for 3-4 minutes on medium or until the mussels open up.
Serve immediately with a crusty baguette and a glass of red wine.
Recipe by
Keys to the Cucina
at http://keystothecucina.com/2014/08/22/mussels-with-cannellini-beans-and-tomatoes/