Baked Zucchini Parmesan with Oregano and Basil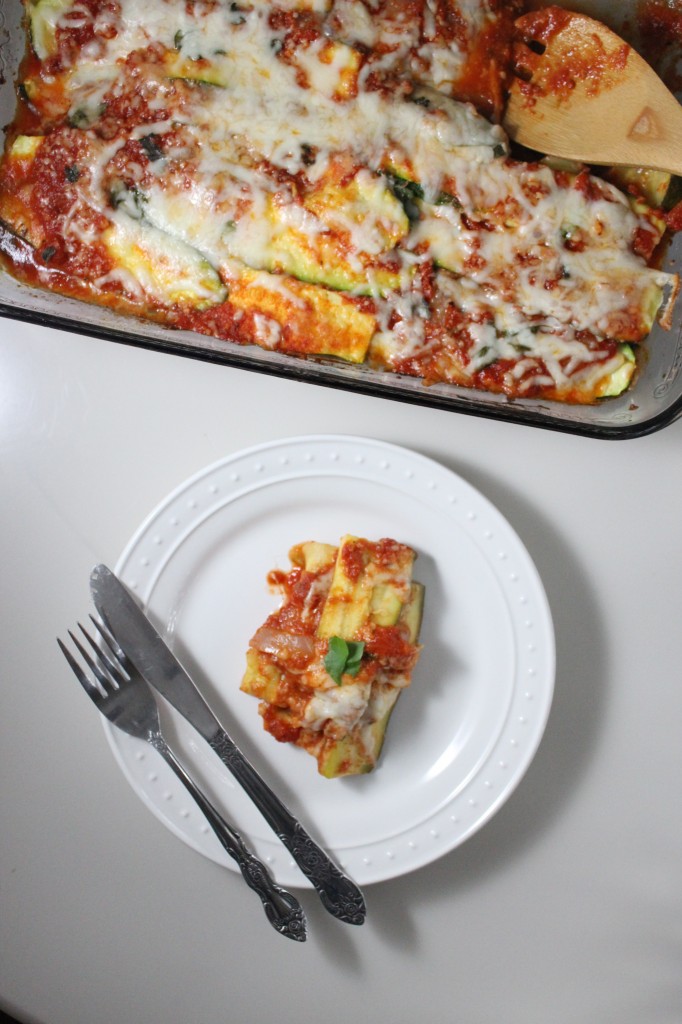 Author:
Keys to the Cucina
4 zucchini, sliced thin longways
1½ c tomato sauce
½ c parmesan cheese
1 c mozzarella cheese
5 leaves of fresh basil, torn
2 sprigs of fresh oregano, torn
Slice zucchini and layer in a colander. Sprinkle salt on each layer of zucchini and place over a bowl to let the salt pull the water from the zucchini. Let this sit for at least 30 minutes. You may also want to take a clean dish towel to squeeze out excess moisture before assembling the dish. *This is an important step to ensure that the dish doesn't become super watery when baked.
Preheat oven to 350.
In a Pyrex dish, place a ladle full of tomato sauce on the bottom then arrange the zucchini to cover the bottom while overlapping the pieces a bit. Top with more sauce over the zucchini, parmesan, mozzarella, basil and oregano.
Repeat until all the zucchini is used up and finish the top layer with sauce and as much cheese as desired. Bake until golden and bubbly or 30-40 minutes.
Recipe by
Keys to the Cucina
at http://keystothecucina.com/2014/06/04/baked-zucchini-parmesan-with-oregano-and-basil/