Salad Greens with Balsamic Honey Vinaigrette and Apples, Cranberries, and Walnuts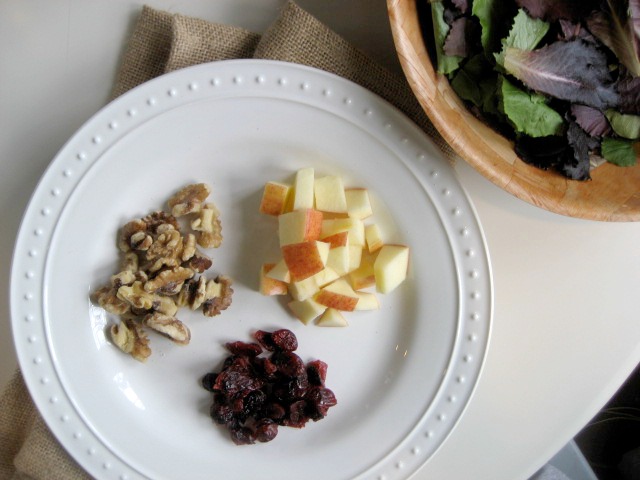 Author:
Keys to the Cucina
1 bag of salad greens
1 handful walnuts
1 handful dried cranberries
½ apple, diced (I used gala but honeycrisp or granny smith would be delish!)
For vinaigrette:
3 tbs evoo
1 tbs good balsamic vinegar
1 tbs honey
Give your walnuts a rough chop along with your apple.
Place the greens in a bowl with the walnuts, cranberries, and apples on top.
In a separate bowl. whisk together the evoo, balsamic, and honey.
Drizzle the vinaigrette over the greens and serve immediately.
Recipe by
Keys to the Cucina
at http://keystothecucina.com/2014/01/07/salad-greens-with-balsamic-honey-vinaigrette-and-apples-cranberries-and-walnuts/