Old Bay Chicken Wings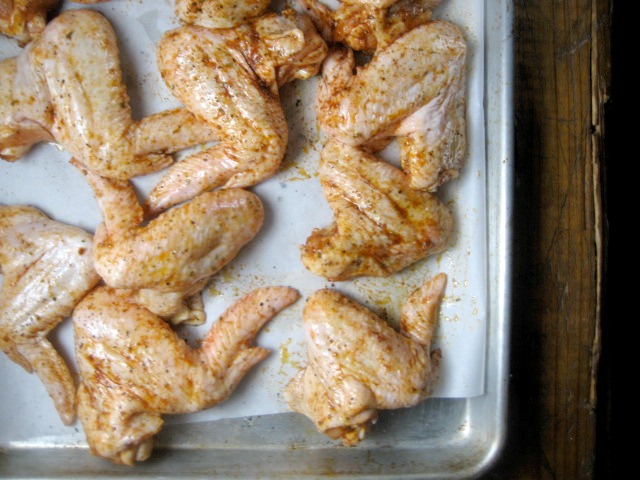 Author:
Keys to the Cucina
1 dozen chicken wings
2 tbs Old Bay seasoning
1 tsp salt
1 tsp parsley
1 tsp garlic powder
½ tsp smoked paprika
½ tsp pepper
¼ tsp cayenne pepper
Preheat oven to 350.
Mix the seasonings in a bowl and sprinkle on the chicken wings.
Bake for 90 minutes or until golden brown and crispy.