Pancetta Brussel Sprouts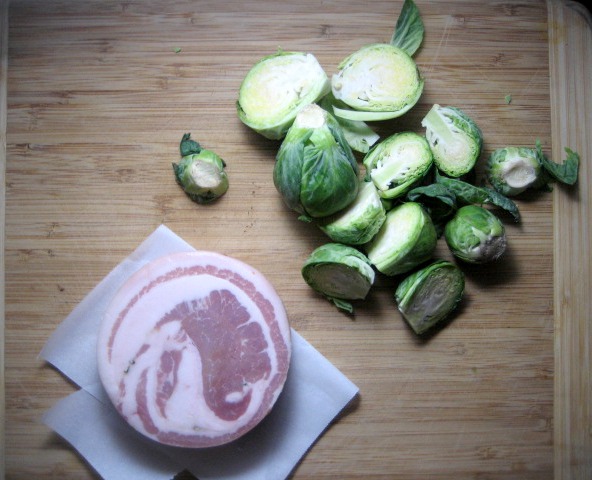 Author:
Keys to the Cucina
20 brussel sprouts, halved
¼ lb pancetta, diced
2 shallots, diced
1 tsp salt
½ tsp crushed pepper
In a large saute pan, on medium, cook the pancetta for 5 minutes.
Once the fat begins to render and it becomes crispy, remove the pancetta with a slotted spoon and set aside.
Saute the shallots in the pancetta fat, and saute for 3 minutes.
If needed, add some evoo to make sure the brussel sprouts don't burn.
Add the brussel sprouts and cook until tender, 15-20 minutes.
For the last couple minutes of cooking, add the pancetta back in so that it marries with the dish.
Serve immediately with your favorite Thanksgiving fixings!