Black Bean Soup with Chipotles in Adobo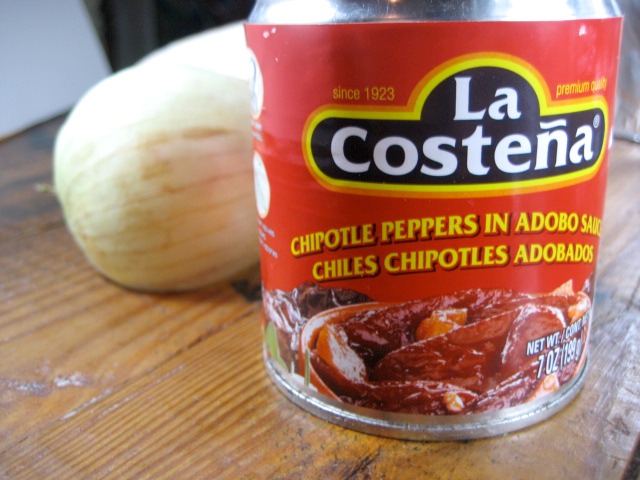 Author:
Keys to the Cucina
2 cans black beans, drained and rinsed
3 chipotles in adobo sauce + 1 tbs of adobo sauce
2 tbs extra virgin olive oil
1 large onion, diced
1 clove of garlic, minced
3 c vegetable stock
1½ c water
1 tbs salt
½ tsp pepper
Heat a soup pot on medium with olive oil.
Add the onions and cook for 4 minutes, until translucent.
Add the garlic and cook for an additional 2 minutes.
Once sauteed, throw in the black beans and the chipotles (w/ the sauce) to incorporate them with the onion and garlic.
Next, add the vegetable stock and water.
Bring to a boil then simmer for 1 hour or longer.
Finish with salt, pepper, and an immersion blender to smooth out the soup.
Enjoy with tortilla chips or on top of nachos and tacos!
Recipe by
Keys to the Cucina
at http://keystothecucina.com/2013/11/14/black-bean-soup-with-chipotles-in-adobo/