Every week my coworkers and I purchase tubs and tubs of hummus for snack time but I'm always reminded of how easy it is to make at home with just a few pantry ingredients. I really didn't feel like heading to the grocery store for the fifth day in a row so I whipped this recipe up with ingredients I had on hand. Side note on D.C. grocery stores, they are pretty much the bane of my existence. I love grabbing groceries but when you feel you're in everyone's way and can't take your time through each aisle and then you have to wait in a line 20 minutes long, it's enough to drive even the most laid back person insane!
Anyway, this recipe comes together in about 10 minutes and would be great with olives thrown in too. I always seem to have cannellini beans on hand but if you want to stick with the traditional chick peas feel free, just adjust the water to ensure you get it to a nice creamy consistency. Oh and I ate this for dinner last night, so it's perfect for an appetizer or dinner for one!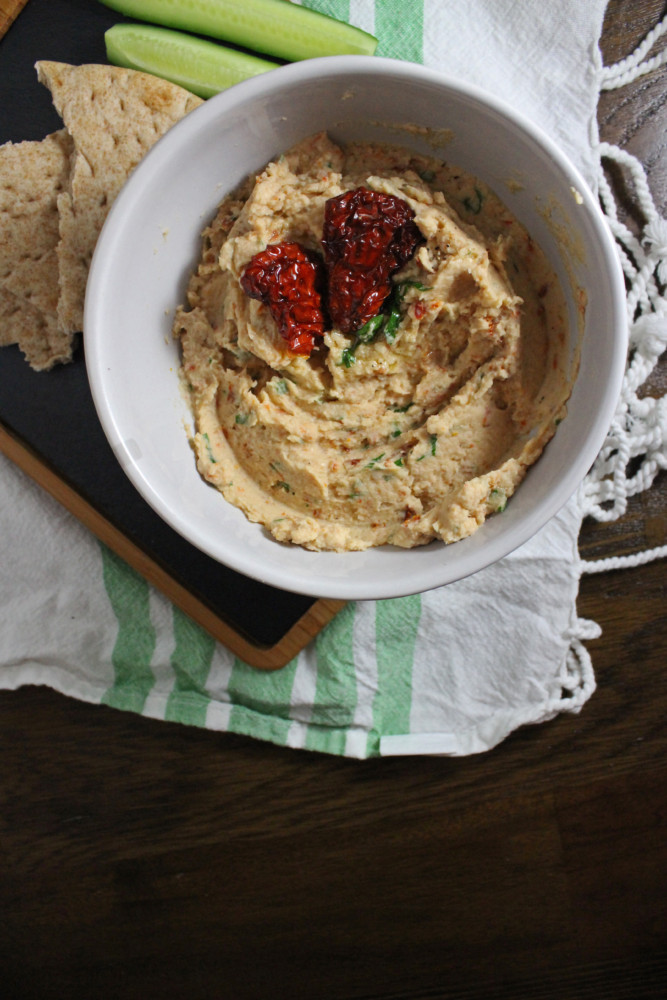 Sun Dried Tomato Hummus with Cannellini Beans
Author:
Keys to the Cucina
Ingredients
1 15.5 oz can of cannellini beans, rinsed
1 small clove garlic
8 sun dried tomatoes, rough chopped (can be in oil or dry)
1½ tsp lemon juice
7 tsp water (use more if you want it creamier)
1 tsp tahini
½ tsp salt
Pinch of cayenne
1 Tbs parsley
Instructions
Combine all ingredients in a food processor and blend until creamy. Feel free to add less water if you want it on the chunkier side.
Serve with pita bread, cucumbers, carrots and your favorite fixings!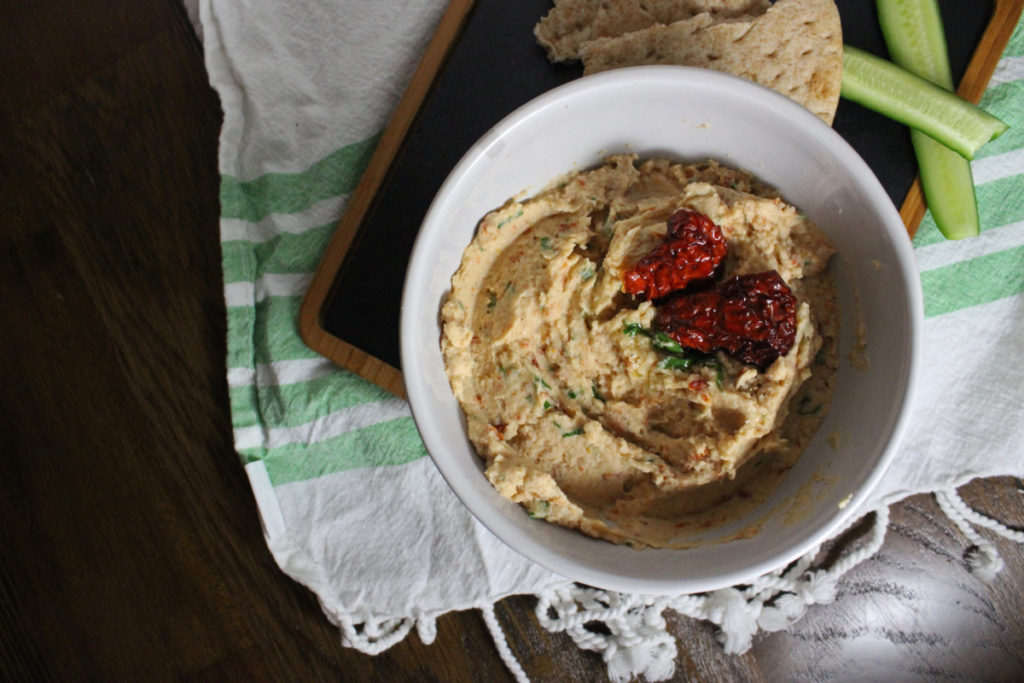 "With her wayfarers on in the summer sun, her touch felt like a loaded gun" and other gorgeous lyrics can be found in this song by Drew Holcomb and The Neighbors.
---
Sign up and subscribe HERE to Keys to the Cucina and receive notifications when a new post goes live!