This roasted chicken is savory, moist, garlicky and the best thing to consume during the cold wintry months. While I do love a good rotisserie chicken once in awhile, the flavor of a homemade roast chicken is incomparable and it's also a better bang for your buck!
Growing up my mom would make this chock full of potatoes so that it was a one pot meal. I have such vivid memories of her prepping this chicken a day ahead of time so that I could pop it into the oven when I got home from school as she was finishing up work. The fennel and veggies serve as a roasting rack and permeate throughout the whole chicken plus the cavity is stuffed with lemon, garlic and parsley, how delicious does that combo sound? Get the recipe below!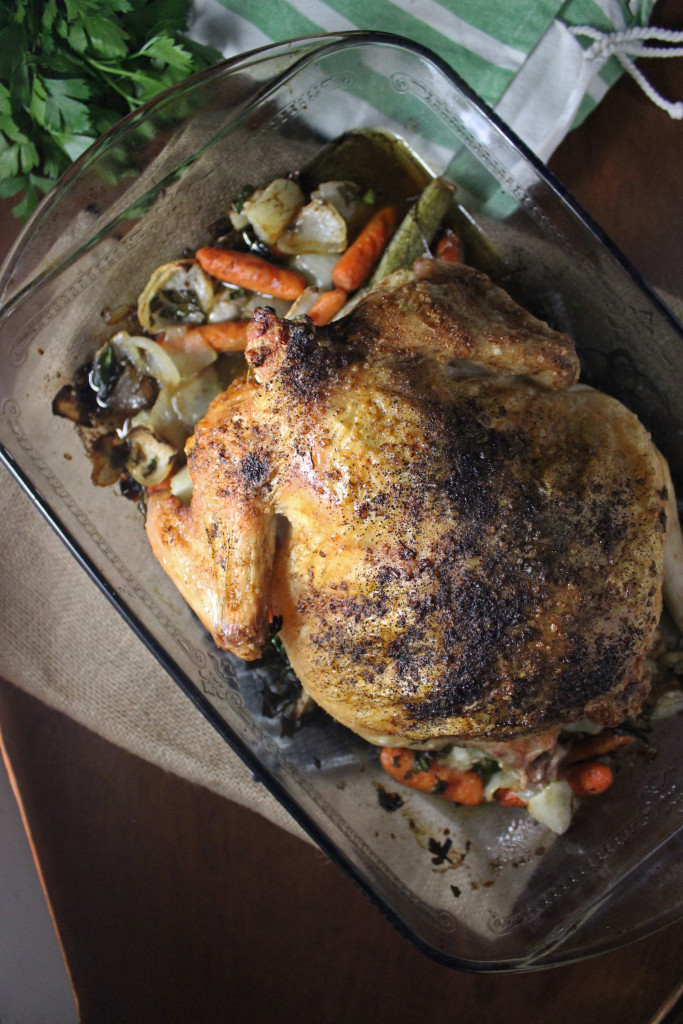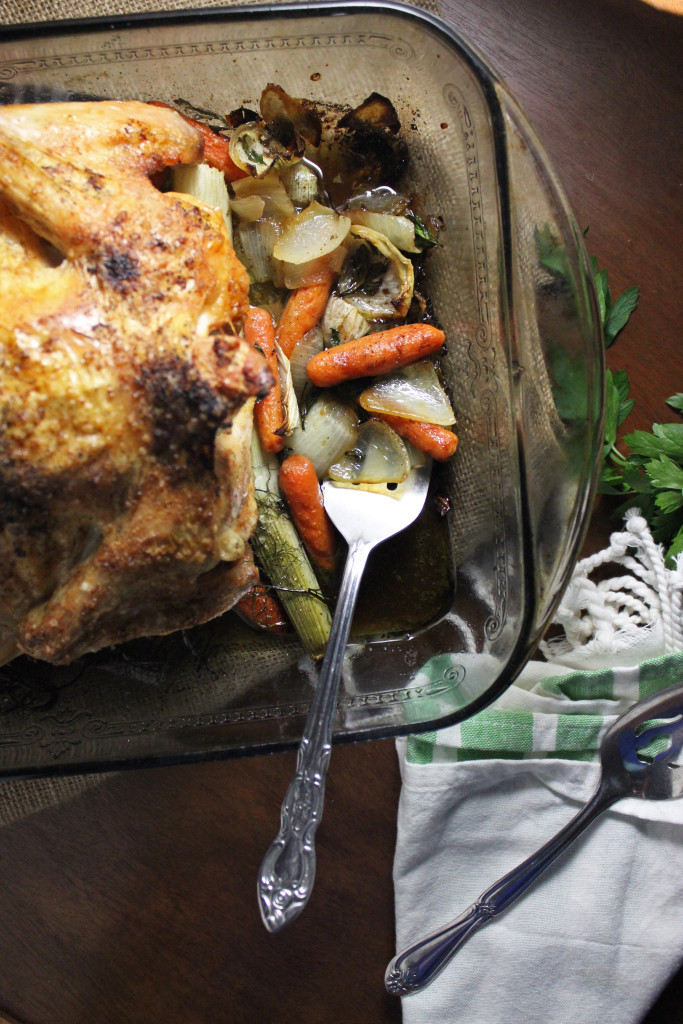 Roasted Chicken with Fennel and Carrots
Author:
Keys to the Cucina
Ingredients
1 6-8 lb chicken
1 fennel bulb, rough chopped + fennel stalks
1 onion, rough chopped
2 handfuls baby carrots
4 garlic cloves
1 bunch fresh parsley
1 lemon
2 tbs extra virgin olive oil
1 tbs salt
1 tbs pepper
1 tsp garlic powder
Instructions
Preheat oven to 425.
In a roasting pan, layer the carrots, onions and fennel bulb pieces. Lay the stalks of fennel horizontally across the vegetables so they serve as a baking rack to keep the chicken elevated while cooking.
Drizzle generously with evoo and a pinch of salt and pepper.
Pat the chicken dry and remove the giblets from the cavity. Add in the garlic, one half of the lemon and parsley.
Use the other lemon half to drizzle over the top of the chicken and then drizzle the evoo.
Season the skin of the chicken liberally with salt, pepper and garlic powder.
Bake in the oven for 1hr 30 mins, basting the chicken twice during the cooking time. Let rest for 10 minutes before carving and enjoy!