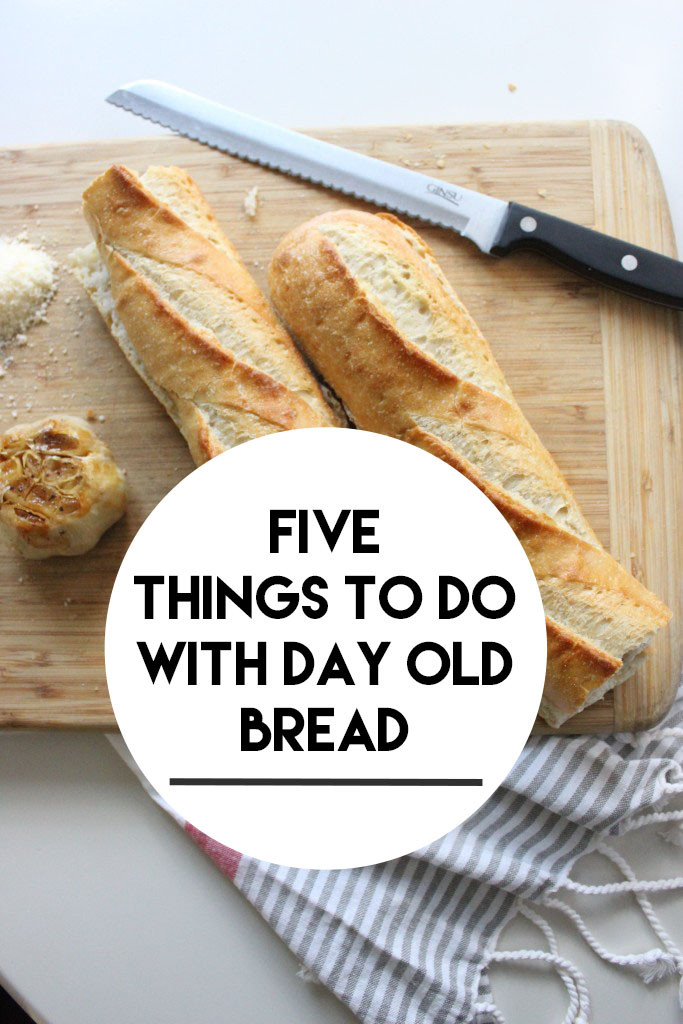 -Make a strata. The day old bread will work perfect to soak up this egg and cream brunch dish!
-Panzanella salad. May I suggest this autumnal one?
-Blend with a pinch of salt, pepper, parsley and garlic powder to make quick bread crumbs.
-Make crostini. Reviving old bread in the oven is as simple as pie!
-Make croutons. Cut up the bread into cubes and in a cast iron skillet add two turns of the pan of olive oil and a pinch of salt, pepper and garlic powder. Cook on medium until they're golden brown and toasty.