It literally feels like just yesterday I was recapping my Thanksgiving festivities, but here we are again. This year I will be the lone sister at my parents dining room table while the other three go off to spend turkey day with their in-laws. It's only a matter of time when I will be splitting holidays too, but since the big day is in May, we're going to put off combining holidays for just one more year ;). Since we're just 10 days out from gorging ourselves with brussel sprouts and multiple pieces of pecan pie (wait, is that just me?), I put together a collection of some of my Thanksgiving-centric recipes that would look and taste great on your holiday table!
What will you be making for Thanksgiving this year? Do you have traditional family dishes that will be gracing your table?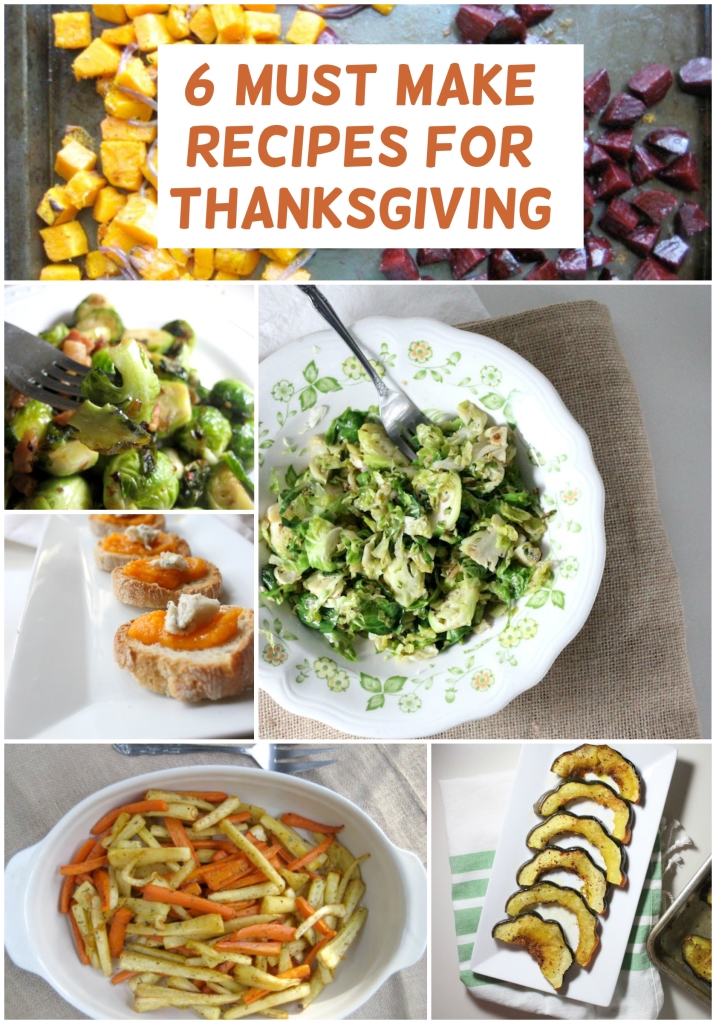 Pancetta Brussel Sprouts
Brussel Sprouts with Anchovies and Garlic
Roasted Butternut Squash and Beets
Roasted Acorn Squash with Maple Syrup and Cayenne
Crostini with Creamy Butternut Squash Gorgonzola and Honey
Roasted Carrots and Parsnips with Cumin
Last Wednesday I saw the band Echosmith in concert! They're made up of siblings, three brothers and one sister, and they blew me away. Oh and they're teenagers and write the catchiest pop songs ever. You may have heard their song "Cool Kids" all over the radio, and I predict this song will be their next hit!