Back in the fall, I was really on the quinoa train and incorporated it in a lot of my dishes. I've taken a little break from it, but now it's back in my life and I have a new appreciation for it too. I think I had to come to terms with the fact that no matter what, you have to bring the flavor to the quinoa party. With this new mindset, I decided I wanted to use quinoa as a vehicle to impart Asian and Mexican flavors in this recipe.
The quinoa is jazzed up with chopped mango, sliced radishes, and cilantro pesto, while the shrimp is marinated in spicy fresh grated ginger, jalapeno, garlic, soy sauce and teriyaki. This meal is packed with protein from the shrimp and tons of fiber from the cabbage. Did you also know that cabbage has cholesterol-lowering properties too? With all the healthy properties of this dish, the flavor should not be brushed aside either. In one bite you get sweet, salty, and spicy, what could be better?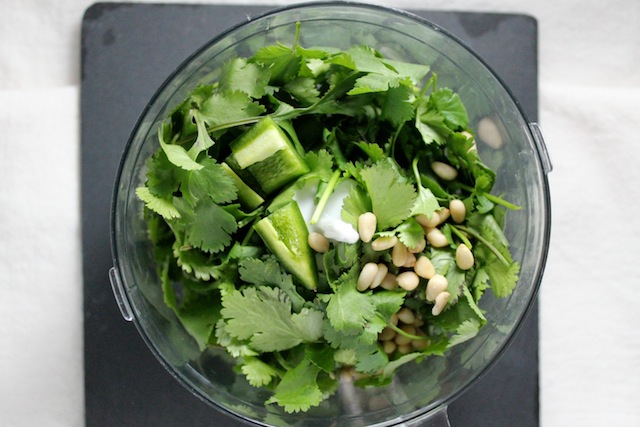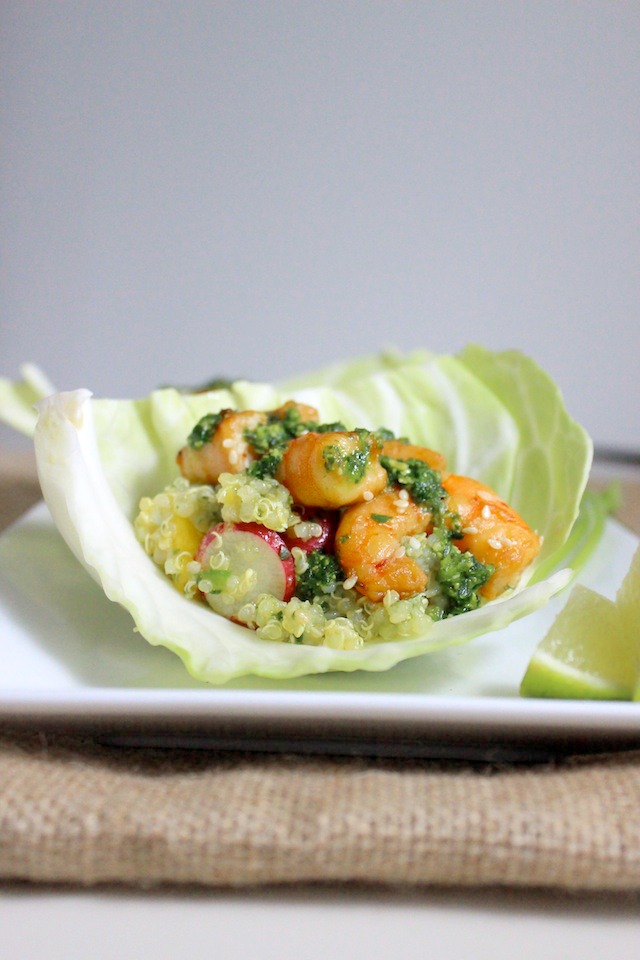 Cabbage Wraps with Mango Quinoa, Teriyaki Shrimp & Cilantro Pesto
Author:
Keys to the Cucina
Ingredients
Shrimp:
10 shrimp, peeled and deveined
1 tbs soy sauce
2 tbs teriyaki sauce
1 clove garlic, minced
1 tsp ginger, chopped
1 tbs chopped jalapeno
Pinch of salt


Cilantro Pesto:
1 c cilantro
1 handful pine nuts
¼ of a jalapeno
½ clove garlic
½ tsp salt
1 tsp fresh lime juice
½ c extra virgin olive oil


Quinoa:
1 c cooked quinoa
10 radishes, thinly sliced
1 mango, diced
2 big splashes of extra virgin olive oil
4 green cabbage leaves
Instructions
To marinate shrimp, combine all ingredients in a bow and let sit for 30 minutes.
For cilantro pesto, pulse all ingredients together in a food processor, set aside.
Cook quinoa, let cool and then stir in radishes, mango, and evoo. Stir in half of the cilantro pesto.
To cook the shrimp, heat splash of evoo on medium in a pan, and cook shrimp for 90 seconds on each side.
To assemble the wraps, layer about ¼ cup of quinoa in each wrap, top with the shrimp and drizzle with cilantro pesto.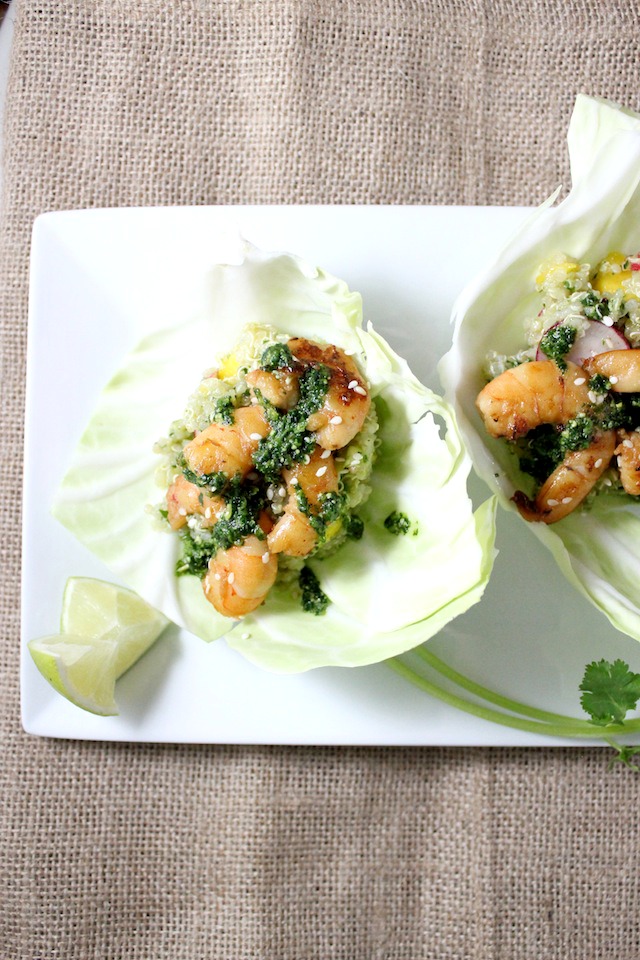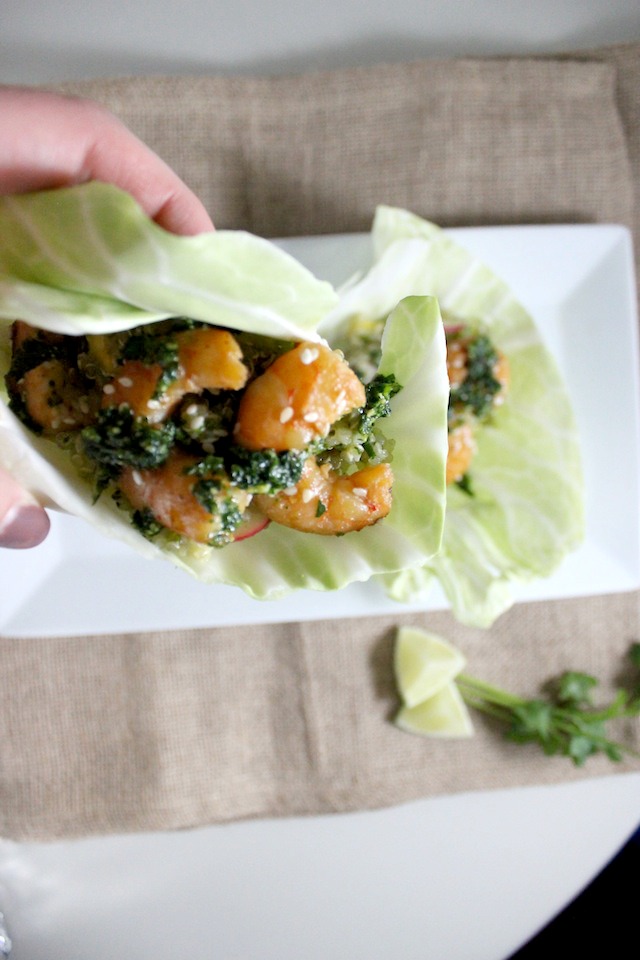 I'm headed to Richmond, VA afternoon to play some music for my co-worker Suzanne's wedding. I will be playing during her ceremony and cocktail hour, and I'll be tickling the ivories to the song below too. Warning: It's highly addictive and makes you want to sing along, enjoy!