I was just talking to co-workers about how it's so hard to find good vegetables in the winter. It's obvious brussels are in season and are always delicious, but what about tomatoes? Or fresh herbs? I tend to miss summer cooking because of this, but I am learning how to embrace wintery root vegetables and incorporate them into my diet with each trip I take to the market.
Back last Easter, we had a potluck at work and a co-worker of mine made these delicious roasted carrots with cumin. I loved it so much and kept that flavor combo in my back pocket for a good seven months before making it. I made this for a Thanksgiving potluck and added parsnips, which add a nice starchy flavor. If you're not familiar with parsnips, they taste like a potato that married a carrot. They're very popular in England, and my English brother-in-law, Marc, loves them!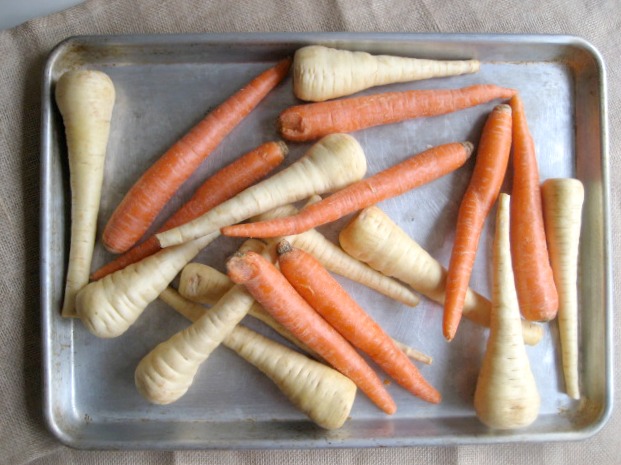 The parsnips even taste good on their own, and they could even imitate french fries. Do I smell a healthy Superbowl side dish coming at ya? Ha I think my boyfriend and his friends would laugh if I served these in place of french fries, but nonetheless they are a delicious winter veggie that stands up in roasts, stews, or just on their own with carrots.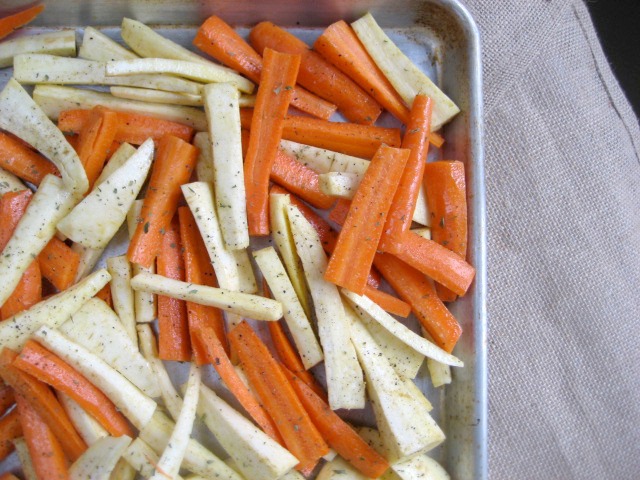 Roasted Carrots and Parsnips with Cumin
Author:
Keys to the Cucina
Ingredients
5 carrots
5 parsnips
1 tsp salt
1 tsp pepper
1 tsp parsley
¾ tsp cumin
½ tsp garlic
Drizzle of evoo
Instructions
Preheat oven to 400.
Slice the carrots and parsnips long ways.
Add them to a bowl and drizzle with olive oil and all of the seasoning.
Lay out in one layer on a sheet pan and cook for 45 minutes to one hour or until golden.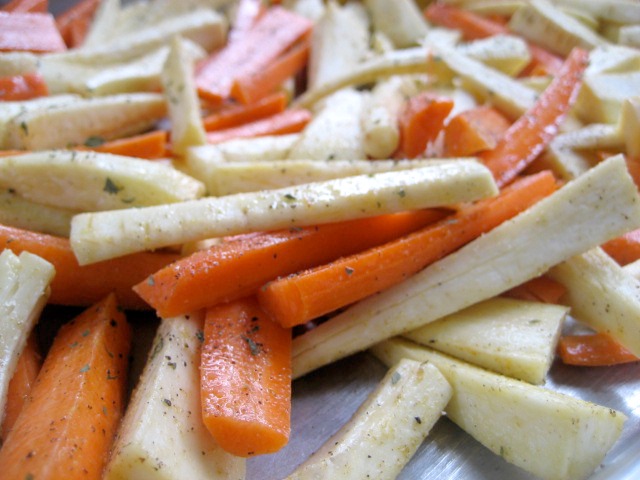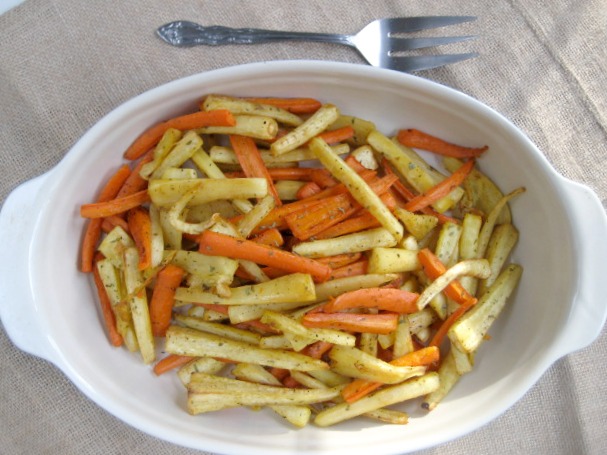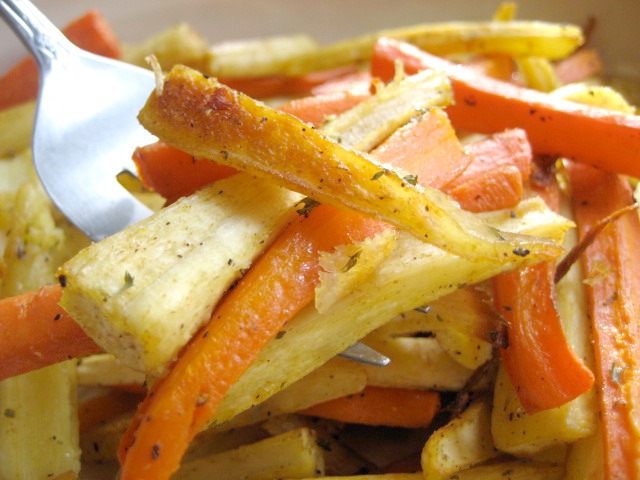 I've been on a Van Morrison kick lately and "Crazy Love" has been on heavy rotation on Spotify radio because of it. This song instantly makes me feel relaxed, and I hope it does the same for you.