If you know my television habits well, you know that the go to channels I immediately flip to are The Food Network and The Cooking Channel. My boyfriend will even change to those channels during football commercials so that I get  a break, what a guy eh eh?
As a way to say thank you for the last four months of supporting and reading this blog, I am giving away a copy of Giada DeLaurentis' new cookbook, "Feel Good Food." She is one of my favorite Food Network personalities, and her authentic Italian cooking reminds me of home and the cooking principles I was raised on. Enter to win below, and winners will be drawn next Thursday, December 5th!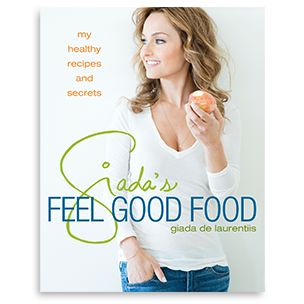 Happy Thanksgiving All!