To continue with my cozy and comforting theme this week, I present to you the best black bean soup in the world. This stuff is where it's at, and will instantly have your co-workers wondering what that wonderful aroma is lingering around the office. The essential ingredient in this soup is the chipotle peppers in adobo. It's basically jalapenos that are smoked then packed in this spicy red sauce, and the flavor they bring to this dish cannot be duplicated by any other ingredient.
I got the recipe from my Mom, who got the recipe from The Neely's on The Food Network. I've got to say I typically don't like the recipes they make but this one is a real winner. My Mom favors this to chili, as she says the ground beef in chili gives her angina (pronounced ah-ginn-ah), or the Italian word for heartburn. Ground beef smack-talk aside, the original recipe calls for chorizo as the base of the soup, but I opted for a vegetarian approach and left it out. Without the chorizo this leaves you with a soup in which you only need five of the ingredients on hand to make. I can't wait to experiment with other beans in this soup…but who are we kidding, we all know I'm going to be trying this with cannellini beans, it's only a matter of time!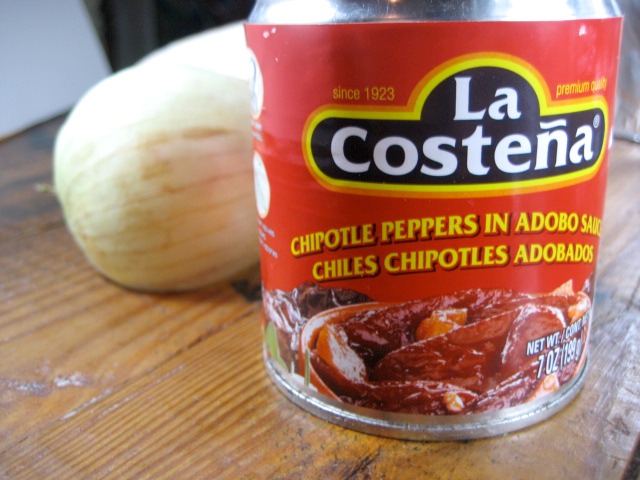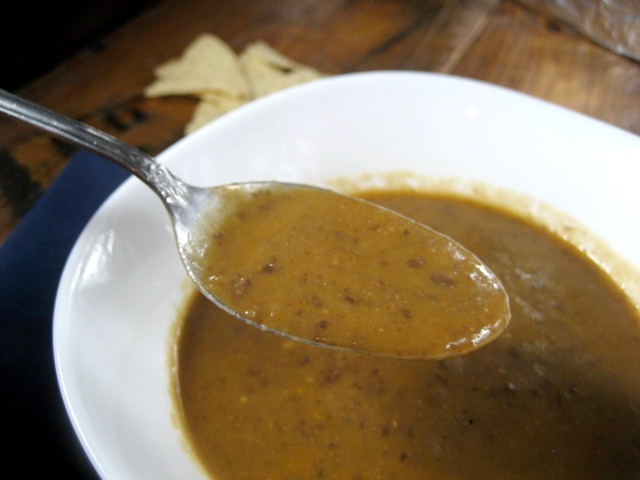 Black Bean Soup with Chipotles in Adobo
Author:
Keys to the Cucina
Ingredients
2 cans black beans, drained and rinsed
3 chipotles in adobo sauce + 1 tbs of adobo sauce
2 tbs extra virgin olive oil
1 large onion, diced
1 clove of garlic, minced
3 c vegetable stock
1½ c water
1 tbs salt
½ tsp pepper
Instructions
Heat a soup pot on medium with olive oil.
Add the onions and cook for 4 minutes, until translucent.
Add the garlic and cook for an additional 2 minutes.
Once sauteed, throw in the black beans and the chipotles (w/ the sauce) to incorporate them with the onion and garlic.
Next, add the vegetable stock and water.
Bring to a boil then simmer for 1 hour or longer.
Finish with salt, pepper, and an immersion blender to smooth out the soup.
Enjoy with tortilla chips or on top of nachos and tacos!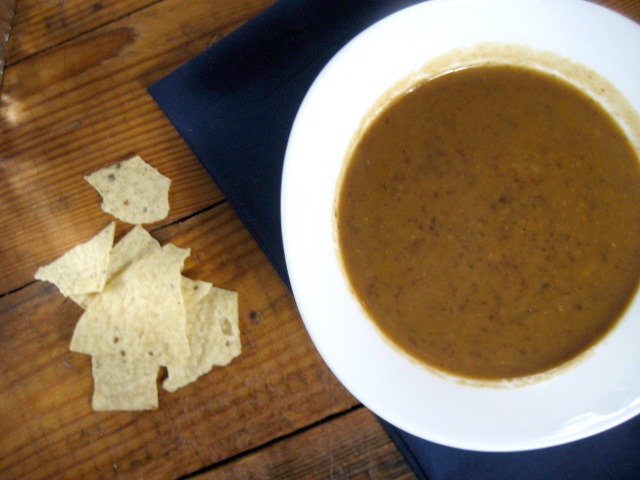 When I think of comforting music, Norah Jones quickly comes to my mind. I used to listen to her when I worked at the front desk of a spa/salon and I think her voice is just perfectly soothing. Listen to "Come Away with Me", one of my favorite Norah songs. If her voice doesn't make you feel all warm and cozy inside then you might not be alive.