Mashed cauliflower is something I attempted once last winter. It came out terribly, I added way too much veggie stock, and I just did not like it. I even remember running to my corner market to grab a single serving of Greek yogurt, but even that didn't save the dish! A year later I'm a much wiser cook, so I decided to change up my approach. I've recently been obsessed with roasted garlic, so I thought I'd bring a couple of cloves to the party. I also boiled and drained the cauliflower in water and I didn't go so heavy-handed with the stock, so I only ended up using a few tablespoons to get it to the consistency I wanted. The Greek Yogurt is the perfect way to turn this thing up a notch and really trick your guests into thinking they're eating good old buttery mashed potatoes too. I had a co-worker taste test these the next day, and when I told her there was no butter, she about fell off her chair! Mmm I smell this healthy side dish making an appearance at your Thanksgiving table…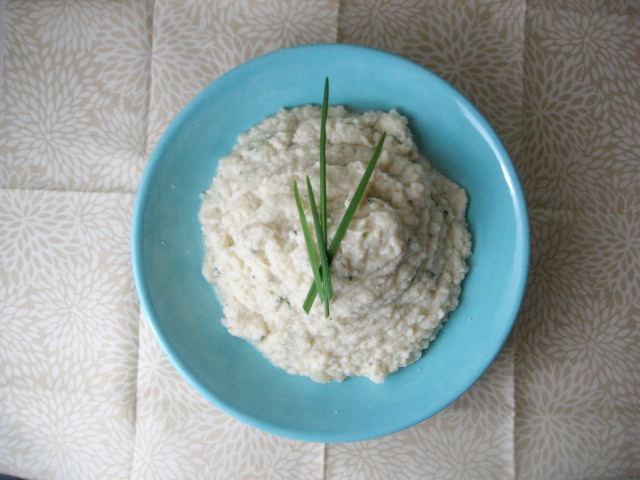 Mashed Cauliflower with Greek Yogurt
Author:
Keys to the Cucina
Ingredients
One head cauliflower
2 cloves roasted garlic
1 tsp extra virgin olive oil
3 tbs Greek Yogurt
1 tsp salt
½ tbs pepper
10 chives, chopped
2-3 tbs vegetable stock
Instructions
Place the garlic in foil and drizzle with evoo, salt and pepper. Wrap up the cloves tightly in the foil and roast for 45 minutes on 375.
In a pot, boil water and once it boils add the cauliflower.
Cook for 12-15 minutes or until the cauliflower is fork tender.
Drain the cauliflower then return to the pot.
Using an immersion blender add the veggie stock and Greek yogurt and blend until well incorporated.
Add in the roasted cloves of garlic, salt, and pepper and blend until smooth.
Finish by stirring in the chives with a spatula and serving immediately.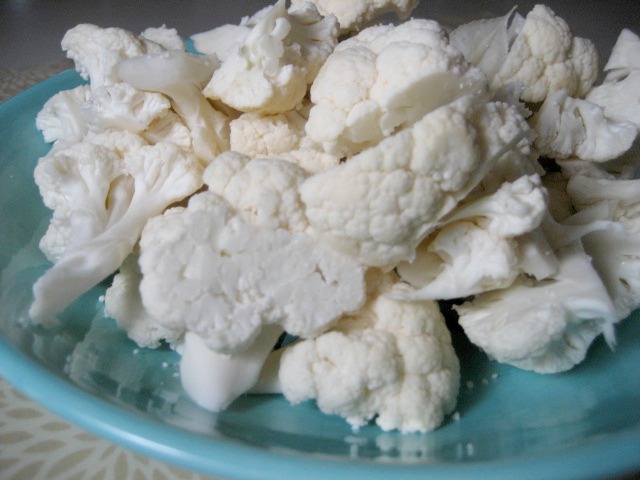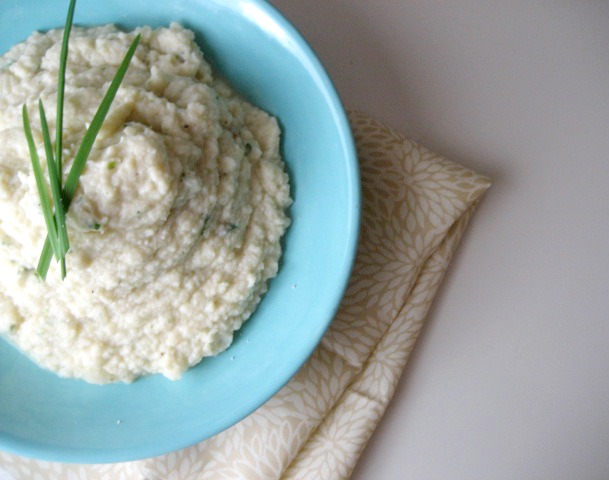 Give a listen to this song, "Hard Way Home" by Brandi Carlile. She sings with two backup singers who happen to be twins and the product is perfect harmonies and a song that makes you want to tap your foot.
---
For a super comforting meal, pair this cauliflower with my chimichurri steak. Click the picture for the recipe!